Solutions,
not just materials.
Unlike conventional TIM suppliers, we don't kick-off a customer engagement sending data sheets and material samples. Our method arrives at better solutions faster—and with lower total cost of ownership.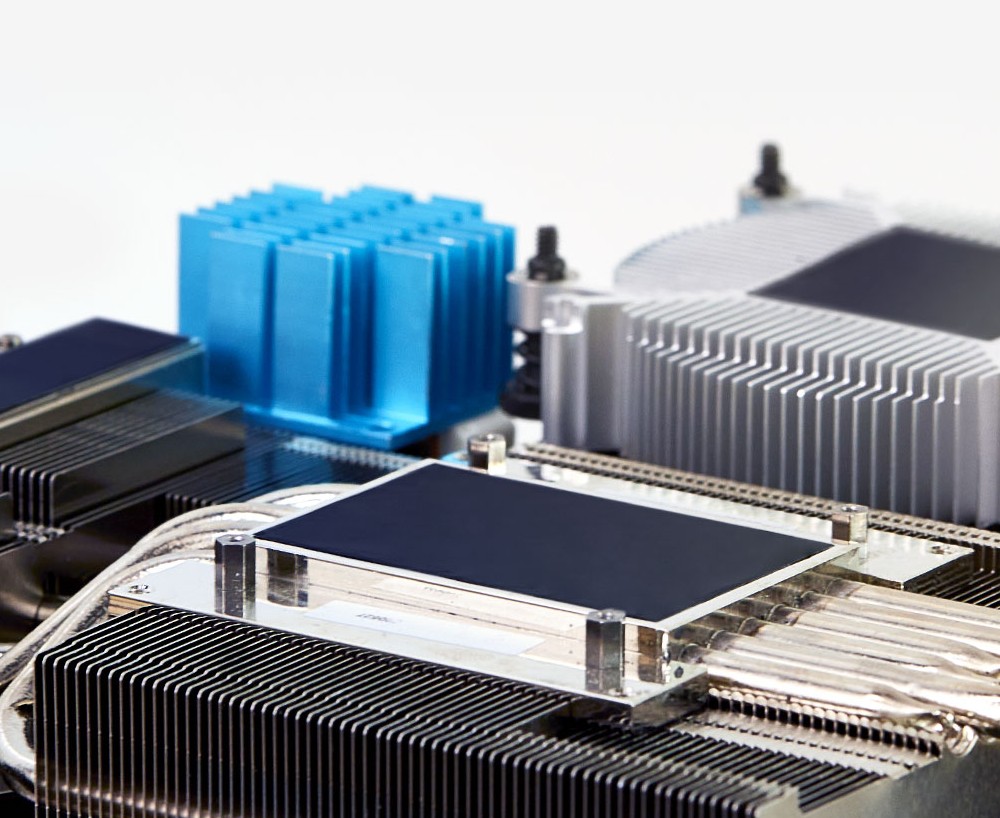 Products for pioneers
Learn more about our suite of revolutionary thermal interface materials along with their customization options.
The Carbice Method
While each customer engagement is unique, the underlying principle is simple: we collaborate with you to determine which solution optimizes your product and support your team every step of the way.
14-17 WEEKS TOTAL DEVELOPMENT TIME
Discovery
Simulations
Testing
Delivery
1
1-2 Weeks
We ask questions about your application, understand its thermal management design, and determine what's needed.
2
1-3 Weeks
We look at our product portfolio and customization options and narrow down our recommendations, running sophisticated Carbice® SIM models.
3
8 Weeks
First we manufacture a small batch of Carbice Pads. Then, using our lab or yours, we test that material. That material usually meets customer requirements thanks to our proven modeling.
4
4 Weeks
We manufacture Carbice Pads according to your specs, cut the sheets based on your designs, and deliver easy-to-mount material.
Carbice achieves the lowest total cost of ownership among TIMs.
With your final assembly matched to the right Carbice material, you're free to order and re-order as needed, allowing for the lowest total cost of ownership among TIM solutions. We make that a reality in four ways:
1
When you get your
thermals right:
Performance improves
Lowering the GPU temp by 1°C gave one company a 5-10% boost in chip performance.
1°C improvement at the thermal interface of a SAR satellite enabled a significant improvement in resolution.
HOW MUCH WOULD 1ºC BENEFIT YOUR PRODUCT?
2
When you get your
thermals right:
Reliability increases
The >89ºC temperature of this company's GPU cut the product life by 20-25%.
Rapid degredation of liquid thermal interfaces led to a 6-9ºC chip temperature increase.
WHAT WILL INTERFACE DEGREDATION DO TO YOUR PRODUCT?
3
When you get your
thermals right:
Cost of ownership drops
By eliminating labor associated with their liquid TIM (re-work, manufacturing, etc.), one company saved over $500/in².
Reducing thermal interface rework alone saved one company over $25M/yr.
HOW MUCH IS YOUR ASSEMBLY COSTING YOU?
Receive the latest updates and news from Carbice
Your email
Please use a valid email.